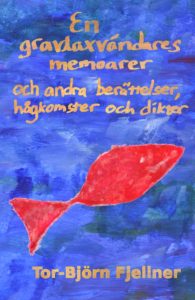 Half a year ago, I published my first book. It's a collection of short-tales, memories and poems, 84 pages in total and all in Swedish.
And yesterday I found that my book now has been listed in Libris, the national Swedish library catalog. It's even showing that one copy is available in the Royal library of Stockholm and another copy in the University library in Lund.
But does this make me a writer?
Not necessarily. If I stop writing after publishing a mere 84 pages, then this will just remain a funny project in my biography. But I can tell you it really felt good to get proof that my book now is available in a couple of the biggest libraries of Sweden!