Today, there will be more and bigger pictures. I took my camera on a stroll around Sofia and watched for signs of the approaching spring.
It's some 10-15 kilometers to the Vitosha mountain. In good weather, I can see it directly from my window: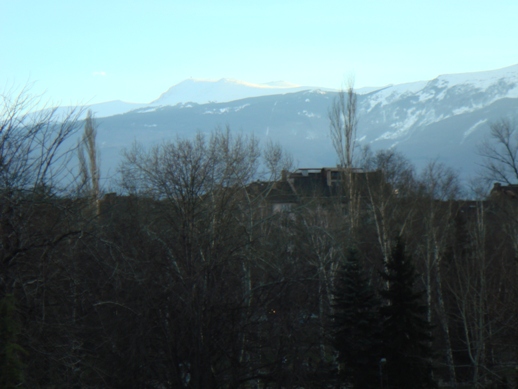 Hmm. That ain't bad. So, shall we go??



In the Oborishte park we find a lot of people. Some children are driving small electrical cars, others are jumping in an inflated play-house.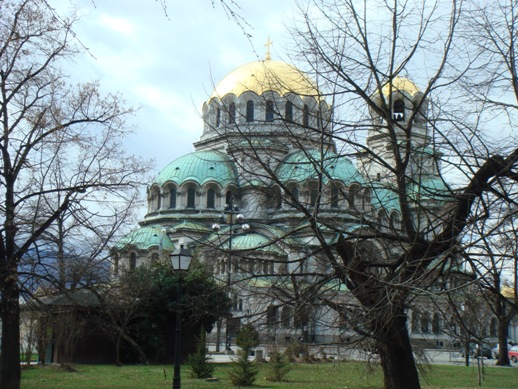 On the other side of the Vasil Levsky boulevad is the Alexader Nevsky cathedral. Here we can see that far from all trees have sprung their leaves yet.

During weekends, there's a flea market next to the cathedral, where you can buy matrioshka dolls, old things and different kinds of handicraft.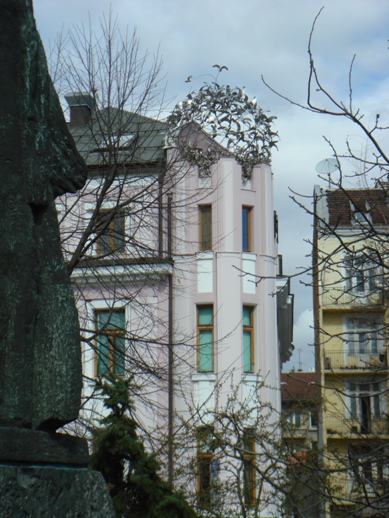 Opposite the cathedral, I noted a house with some interesting details. (this is on "Moscow" street, by the way). As far as I know, a part of the city council is located here.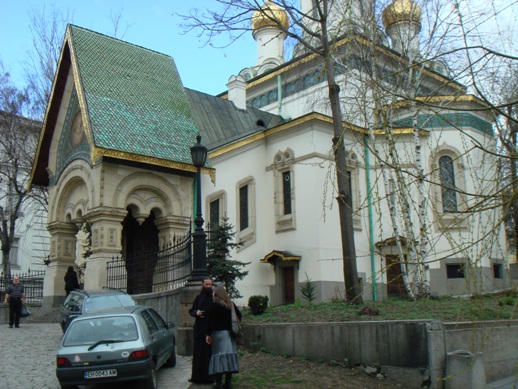 A little bit further, past the "Sofia" cathedra, we've got the Russian St Nikolay cathedral.

Obviously, in Sofia you may find examples of Stalin era architecture. To the left, you've got the Presidents administration, hotel Sheraton and the "Viva" casino. To the right, the Ministry council and TsUM, the central department store.

Just behind TsUM, there's an old mosque.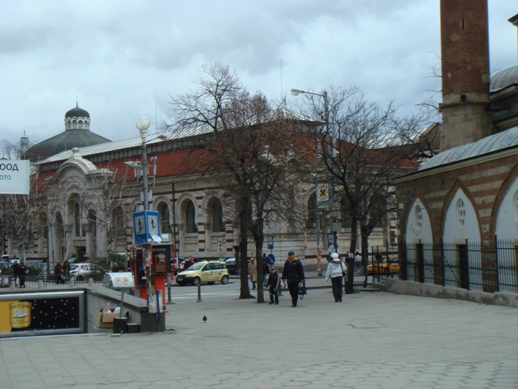 Opposite the mosque, the central covered market.

Be it publicly known, that the wine and spirits outlet "Tobi" at the central covered market is in no way affiliated with me! 🙂

We started going back, but a different way, we'll let the tram pass, then we'll cross the street.

And here, in the very centre of the city, anyone can walk up and fetch some hot mineral water, right out of the ground! During daytime, there are lines of waiting people to all operational taps.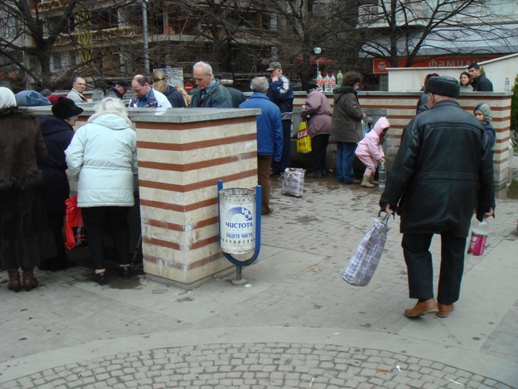 Nearby, an archeological site is preserved, where you can see fragments of an old building in Serdica, whih is in the very down town.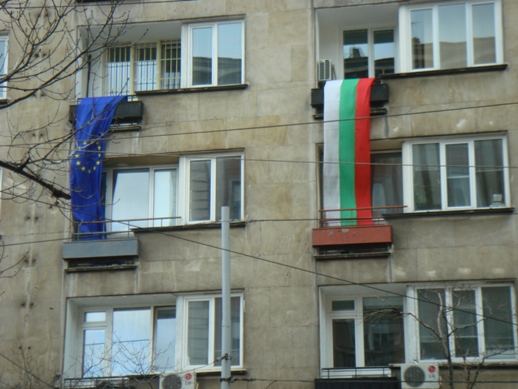 Since New Year, Bulgaria is a member state of European Union. All over the place, one can see Bulgarian flags together with the EU one.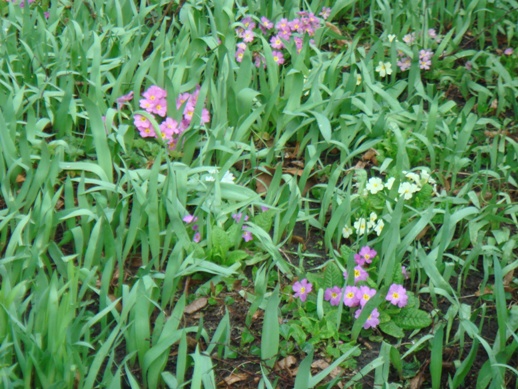 Just next to my house, I could see that the spring isn't far away!